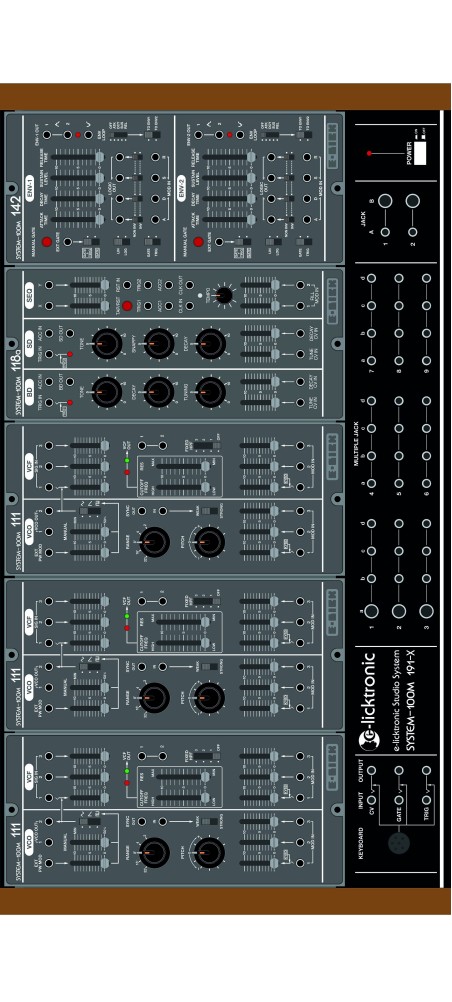  
M-191-X Case
The M-191X case is a part of our M-100 Series modules fully compatible with the Roland System 100M series modules. The M-191X case is a replica of the original Roland system 100M M-191J with extra fixture like balanced XLR output. No modules included.
The M-191X case is sold as a partial kit that contains:
-A black powder coated and silkscreen metal sheet case with the top.
-Two tropical hardwood side panels
-All PCBs
-All 3.5mm jacks
-All connectors (Din8, Din6, Headers, Cables...)
-All fasteners needed to complete the build
-The power switch with a white cap
You can find a detailed list of included parts in the kit in the assembly guide
The kit does not include all common electronic parts like resistors, capacitors, leds, diodes, transformer and integrated circuits. You must order this Mouser BOM to complete the kit. Go to the link, scroll down to the bottom of the page and click "Order Project" or use your own stock of components helping you with the iBOM.
DOWNLOAD:
Customers who bought this product also bought: